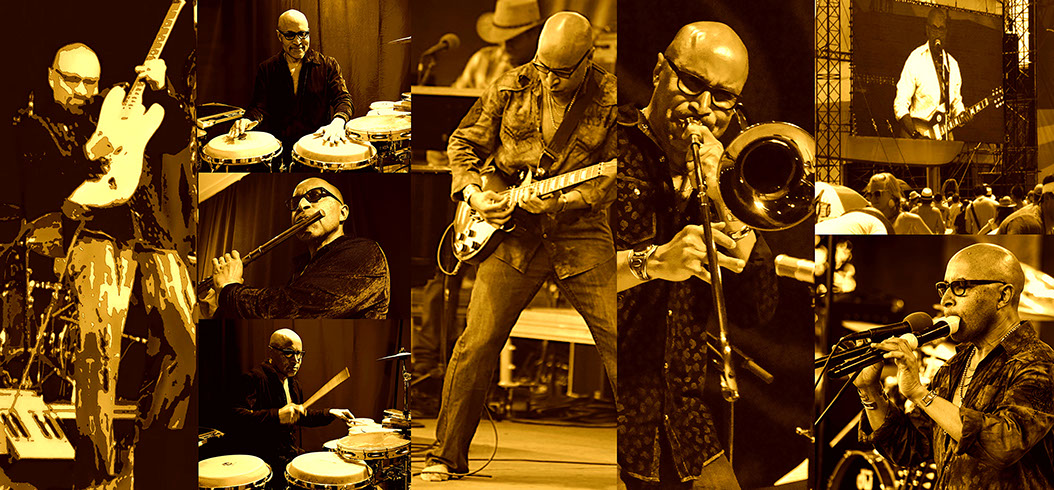 "Phenomenal guitar virtuoso Renard Poché had his grand-stand by his solos"- Blues Magazine
"...Mr. Poche´'s guitar solo wailed the blues…"- New York Times
"..Some fine trombone work by Renard Poché "– Dallas Morning News
"Poche's psychedelic double-flute-playing jam "Pretty Pretty" truly transcended time"– The Herald Dispatch
"…bona fide guitar hero…" - Gambit Weekly
"... an icon of cool..."—Daily Telegraph - U.K.
"...impressive guitarist Renard Poché's electric riffs made him sound like a swampy Jimi Hendrix." - Seattle Times
"Poché took Dr. John's audience "...down a swampy path for some guitar-god fireworks..." - Milwaukee Journal Sentinel
"At Muddy Waters, Poché was an eyeful. Leader Renard Poché switched instruments (guitar, trombone, percussion) as often as the band shifted gears. Toe-tapping adult contemporary jazz, sultry jazz ballads, inside-out funk grooves,and shearing rock were all delivered with style."- New Orleans Times Picayune
"...guitarist Renard Poché earned extra credit for his occasional Hendrix-like divergences, as well as his striped bell-bottom pants, probably stolen from the Average White Band while on tour in 1973," (in reference to Poché appearance with Dr. John at the 2002 Rochester International Jazz Festival. (Also on the bill, the Average White Band.) - Rochester Democrat and Chronicle
"...one can't help thinking that, despite his performance abilities, Poché's strongest talent may be as a record producer." - New Orleans Times Picayune
"Sitting at the piano, he (Dr. John) traded bright funk injected solos with his young guitarist (Poché) who passed out slick, crisp progressions..." - Edmonton Journal
Excerpt from the Neville Brothers autobiography "The Brothers Neville"
"After Cyril and I were out of the Meters and The Wild Tchoupitoulas had been released, we needed a backup band for our tour. With the Meters gone, where would the funk come from? It came to me one night in a New Orleans club and it hit me right in the gut, The band was called Blackmale. These cats were badder than the Meters; I mean, they were playing Meters shit funkier than we'd played it. I couldn't believe it. Young dudes,  too - Newton Mossop on drums, the Poche brothers, Renard on guitar and Rodger on bass - and their leader, the one we dubbed Professor Shorthair, Gerald Tillman."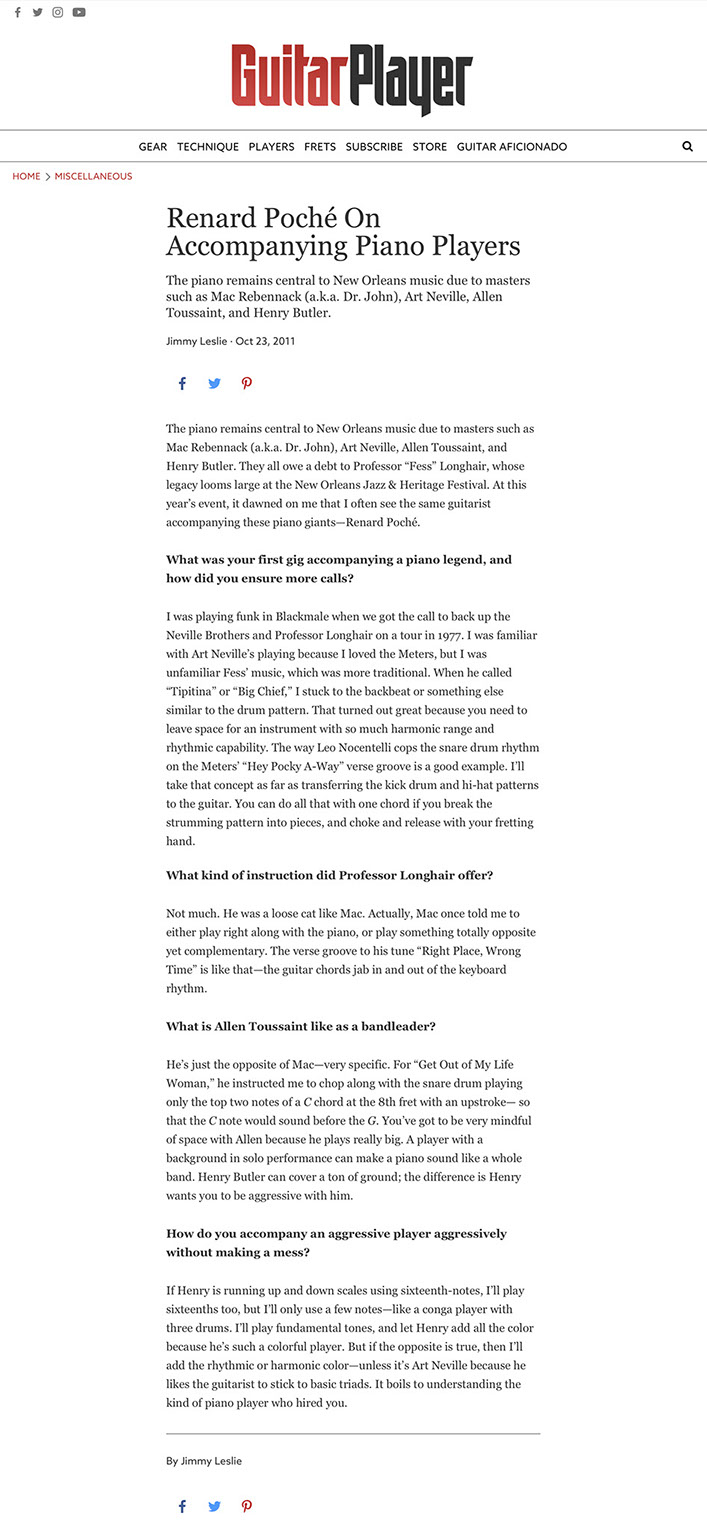 Associated press slideshow and audio interview with Renard